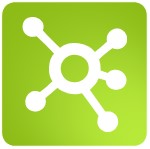 Last Updated: August 31, 2021
The challenge for the CSP is to provide a ubiquitous virtual switching infrastructure that can host other virtual network functions (VNFs). CSPs virtualizing their network need an enabling platform that provides high throughput data path performance. They need a solution that scales from small-footprint, edge applications to high-density, data center use cases. They need a solution that solves their OpenStack operational concerns and makes OpenStack fully deployable outside of the data center. And they need a solution that operates on a wide range of commercial off-the-shelf platforms, protecting their software investment and unlocking the networking functions from proprietary hardware. They need Ensemble Connector. Ensemble Connector is a family of software packages that enables CSPs to provide the data path and virtual hosting functionality at customer premises, in the gateway between network clouds, and in the data center.
Solution Features
IP and Ethernet Forwarding


Layer 2 and Layer 3 forwarding models with rich traffic classification enabling deployment anywhere. Layer 3 VRF forwarding supports static and dynamic routing protocols.

Virtual Hosting Environment


VNFs operate under KVM /QEMU for easy, open orchestration integration.

Encapsulations and VPNs


Layer 3 VPN that interoperates with embedded networks and IPsec tunnels for overlay use cases.

API Services


YANG model NETCONF and RESTFUL API services simplifying integration with third party OSS / BSS systems and our control and orchestration.

Embedded Cloud Packages


Local OpenStack controller ensuring OpenStack scalability, performance and manageability.

Two-Factor Authentication and Call Home


Support for secure authentication and zero touch commissioning of new turn-ups.
Categories
1st gen Intel Xeon Scalable processor
1st gen Intel Xeon-D Scalable processor
2nd gen Intel Xeon Scalable processor
2nd gen Intel Xeon-D Scalable processor
3rd gen Intel Xeon Scalable processor
4G and 3G
5G
Accelerators
Application Delivery Controller (ADC)
Artificial Intelligence (AI)
Augmented/Virtual Reality (AR/VR)
Automotive
Broadband Remote Access Server (BRAS)
Categories
Cloud Gaming
Cloud Native/NFV
Cloud Service Providers
Computer Vision
Connected Cars
Containers/Kubernetes
Content Delivery Networks (CDN)
Content Distribution (CDN)
Device Edge
DPDK
Emergency Response
Enterprise
Financial Services
Government
Hospitality
Hybrid Cloud
Industrial
Intel Technologies and Platforms
IP Multimedia Subsystems (IMS)
Kubernetes
Load Balancer (LB)
Manufacturing
Media Analytics
Media and Entertainment
Medical and Healthcare
Multi-Access Edge Computing (MEC)
Network Edge
Network Location
Network Security
NFVI OS/Virtualization
On Premises
Radio Access Network (RAN)
Retail
SD-WAN and uCPE
SD-WAN/uCPE
Security
Session Border Controller (SBC)
Smart Cities
Smart Factory
Smart Retail
Storage as a Service (SaaS)
System Integration
Telecommunications
Transportation
Verticals/Industries
Video Surveillance
Virtualized Evolved Packet Core (vEPC)
Virtualized Infrastructure Manager (VIM)
Virtualized Radio Access Network (vRAN)
Virtualized Small Cell Gateway
vRAN
Wide Area Network (WAN) Optimization
Workloads and Use-cases