Ensemble Orchestrator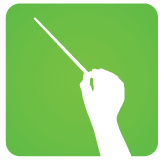 Do you want the freedom to onboard any virtual network function (VNF) while designing, deploying and assuring services using virtualized infrastructure? Service providers are tired of deploying hardware appliances that require separate truck rolls for each function and lock them in to vendor-specific implementations. Their customers want faster installations and updates, with more flexible choices of solutions tailored to their needs. For easy deployment of VNFs at any location on any hardware, our Ensemble Orchestrator is the ideal solution. Ensemble Orchestrator in combination with our Ensemble Analytics introduces a fundamentally new model for network functions virtualization (NFV) service management and analytics
CONTACT COMPANY

►
SOLUTION FEATURES
Complete Management of Virtual Services


Full lifecycle control: from VNF onboarding, through service creation and operations, to the tear down of services and resource reclamation.

Carrier-Class Orchestration


Lifecycle processes extensible and adaptable to the service provider's model.

Support For Any Virtual Function


Instantiate any combination of VNFs from third-party software vendor.

Centralized or Distributed NFV


NFV in centralized data centers as well as distributed across multiple data centers, central offices (COs), PoPs and customer premises compute platforms.

Open Architecture and APIs


Open application programming interfaces for integration into higher order systems.

Highly Scalable and Reliable


A cloud-hosted application which can be horizontally distributed for scale and high availability.
RESOURCES
CATEGORIES
Access Edge
NFV Service Orchestration
Virtualized Infrastructure Manager (VIM)