Ensemble Virtualization Director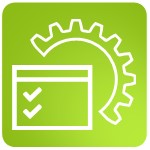 Last Updated: August 31, 2021
The Ensemble Virtualization Director gives operators visibility into, and control of, their virtualized resources. It also provides fault, configuration, performance and security management capabilities, and interfaces with existing OSS/BSS systems leveraging standard interfaces. What's more, our Ensemble Virtualization Director provides SDN control of virtual networking. It's the missing piece to operationalize and manage NFV at scale.
Solution Features
NFV Operations


Ensemble Virtualization Director provides critical management functions for the NFV infrastructure, including zero touch configuration, fault and performance management, and security.

SDN Control


Ensemble Virtualization Director provides SDN capabilities delivered as applications on top of OpenDaylight.

Sophisticated Fault and Performance Management


SNMP event traps, Syslog, REST and NETCONF event notifications, OpenStack Ceilometer PM, status and notifications. Standing alarm view, historical event view, northbound API and reporting as well as Connector and OpenStack log browsers.

Zero Touch Made Easy


Ensemble Virtualization Director features an integrated GUI, northbound API and database for deployment of Ensemble Connector, including a console for zero touch provisioning.

Full Featured Management Platform


With Ensemble Virtualization Director, operators have an open, model-driven platform for software development enabling new applications to be created and services to be integrated into existing IT infrastructure.
Categories
4G and 3G
5G
AI and Automation
Application Delivery Controller (ADC)
Artificial Intelligence (AI)
Augmented/Virtual Reality (AR/VR)
Automotive
Broadband Remote Access Server (BRAS)
Categories
Cloud Gaming
Cloud Native/NFV
Cloud Service Providers
Computer Vision
Connected Cars
Containers/Kubernetes
Content Delivery Networks (CDN)
Content Distribution (CDN)
Content Optimization
Core Network
Data Analytics
Device Edge
Emergency Response
Enterprise
Financial Services
Government
Hospitality
Industrial
IP Multimedia Subsystems (IMS)
Load Balancer (LB)
Manufacturing
Media Analytics
Media and Entertainment
Medical and Healthcare
Multi-Access Edge Computing (MEC)
Network Edge
Network Location
Network Security
Next Generation central Office (NGCO)
On Premises
OSS/BSS
Radio Access Network (RAN)
Retail
SD-WAN and uCPE
SD-WAN/uCPE
SDN
SDN Controller
Security
Session Border Controller (SBC)
Smart Cities
Smart Factory
Smart Retail
Software Platforms
Storage as a Service (SaaS)
System Integration
Telecommunications
Transportation
Verticals/Industries
Video Surveillance
Virtualized Evolved Packet Core (vEPC)
Virtualized Infrastructure Manager (VIM)
Virtualized Radio Access Network (vRAN)
Virtualized Small Cell Gateway
Visual Cloud
vRAN
Wide Area Network (WAN) Optimization
Workloads and Use-cases