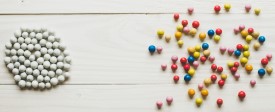 Last Updated: October 21, 2020
R&S®PACE 2 classifies thousands of applications and protocols in real time, despite advanced obfuscation or encryption and provides content and metadata extraction. With the smallest processing footprint on the market, the software library needs close to zero memory during runtime. R&S®PACE 2 has no external dependencies and works on all standard servers and operating systems as well as on physical, virtual and SDN architectures. Weekly updates of application and protocol signatures, combined with continuous performance and reliability testing, ensure that R&S®PACE 2 offers the highest traffic detection rate and leaves no application undetected. An average throughput of 14 Gbps per core and almost linear scalability represent market-leading performance. When used together with Intel® technologies, customers benefit from maximized efficiency and traffic visibility, a minimized memory footprint and low power consumption during real-time analysis as well as fast packet processing.
Solution Features
Dynamic Upgrade:


R&S®PACE 2 offers live updates without interruptions, integrating weekly software releases during runtime.

Extension Interface:


R&S®PACE 2 customers can implement their own code, such as traffic identifiers (custom classifications) during packet processing and create customized events.

Multiprocessing:


R&S®PACE 2 is designed for symmetric multiprocessing systems and supports uniform (UMA) and non-uniform memory access (NUMA).

Fastpath:


If no additional processing is necessary, the Fastpath feature drops all upcoming packets of a flow after the flow has been classified.

Client-Server Indication:


Enables targeted tracking of internal network users to significantly reduce memory requirements.

Memory Management:


Individual optimization of memory usage.

Configuration Dictionary:


Provides a string-based and binary-compatible way to configure R&S®PACE 2 to handle options unknown to a specific software version.

Processing States:


Reveals the relative amount of time spent on processing during runtime.

NAT plug-in:


Detection of devices behind routers using network address translation (NAT), including smartphones using mobile tethering.
Categories
1st gen Intel Xeon Scalable processor
1st gen Intel Xeon-D Scalable processor
2nd gen Intel Xeon Scalable processor
2nd gen Intel Xeon-D Scalable processor
4G and 3G
5G
Accelerators
AI and Automation
Artificial Intelligence (AI)
Categories
Cloud Gaming
Cloud Native/NFV
Cloud Service Providers
Content Delivery Networks (CDN)
Content Optimization
Core Network
Data Analytics
Data Center
Device Edge
DPDK
Enterprise
Hybrid Cloud
Industrial
Integrated Solutions
Intel Atom Processor
Intel Technologies and Platforms
Load Balancer (LB)
Manufacturing
Media Analytics
Network Edge
Network Location
Network Security
NFVI OS/Virtualization
Radio Access Network (RAN)
SD-WAN and uCPE
SD-WAN/uCPE
Security
Services
Smart Cities
Smart Factory
Smart Retail
Software Platforms
Storage as a Service (SaaS)
Telecommunications
Test Tools and Reporting Software
Verticals/Industries
Video Surveillance
Virtualized Evolved Packet Core (vEPC)
Wide Area Network (WAN) Optimization
Workloads and Use-cases