SpiderCloud® Services Node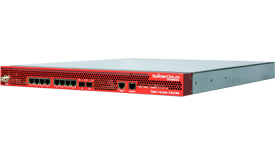 The Services Node lies at the heart of SpiderCloud's solution, acting as a local control point for the small cell network deployed inside the enterprise. This node enables coordination across 100 small cells, plus avoids the need to connect all small cells back to the mobile operator's core network-based gateways, speeding up handovers inside buildings. This platform can also host virtualized network functions, enabling core, or cloud based functions to be hosted at the edge, including analytics, security and policy enforcement, content caching and delivery, and PBX/UC solutions.
CONTACT COMPANY

►
SOLUTION FEATURES
Please contact SpiderCloud Wireless for further information.

RESOURCES
CATEGORIES
Hardware
Access Edge
Intel QuickAssist Technology
DPDK