Related Content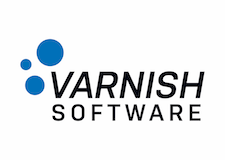 Last Updated: June 02, 2021
Varnish Edge Cloud is a 5G-ready CDN software solution that helps CSPs harness the power of the multi-access edge and deliver high quality HTTP video experiences to vast audiences. It is a highly scalable edge platform, optimized for the most demanding live streaming and VOD workloads across vRAN, NFVi and CDN environments, on COTs hardware, VMs and containers. Edge Cloud means network operators can dynamically allocate edge compute, storage and bandwidth resources to a CDN and other functions, in deeply placed edge data centers. By optimizing resource utilization, reducing backhaul and offering massive concurrency, Edge Cloud also lowers TCO even while delivering high QoE at massive scale. With ultra-low latency and world-beating network capacity, Edge Cloud brings about the future of content distribution, with the performance, scale and security required to realize emerging use cases across streaming, immersion and industrial automation.
Solution Features
Edge caching


Cache and serve high-quality video content with ~200Gbps throughout and high-speed, native TLS.

Multi-terabyte edge storage


100 TB can persist on each virtualized node to maximize cache hits ratios.

Clustering and High Availability


Replicate and route content across dynamically scalable edge nodes to protect core network and minimize backhaul.

Streaming


~200Gbps capacity and 100K person concurrency on each edge node for seamless live, OTT and VoD streaming at scale.

Flexible edge compute


Real-time execution of edge logic for routing traffic, improving network efficiency and personalizing content for bitrate, device, location.

Security


Includes built-in WAF, load balancing, front and backend TLS, cache encryption, bot detection, rate limiting and origin shield.

Operations management


Control plane for managing all nodes across network and flexibly allocating services and resources.
Categories
4G and 3G
5G
Augmented/Virtual Reality (AR/VR)
Categories
Cloud Gaming
Cloud Native/NFV
Cloud Service Providers
Containers/Kubernetes
Content Delivery Networks (CDN)
Content Distribution (CDN)
Core Network
Data Center
Device Edge
Enterprise
Hybrid Cloud
Load Balancer (LB)
Media and Entertainment
Multi-Access Edge Computing (MEC)
Network Edge
Network Location
Network Security
On Premises
Radio Access Network (RAN)
Security
Services
Smart Cities
Smart Factory
Software Platforms
Telecommunications
Verticals/Industries
Virtualized Radio Access Network (vRAN)
Visual Cloud
vRAN
Workloads and Use-cases