Tech Mahindra
Tech Mahindra is a undisputed leader in telecommunication industry serving its world top carriers for more than 25 years. We offer best in class professional and end to end manage services to enable networks of the future for carriers and Enterprises. Our wider plethora of service portfolios demonstrates transformative leadership into 5G enablement, automation and managing the Network lifecycles including planning, design and management of Networks to yield strategic business outcomes.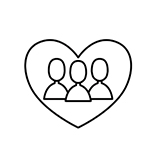 300+
Customers
55,500+
Experts
90+
Countries
SERVICES
The communication industry is entering the next phase of revolution fueled by 5G, Hyper-Automation, Artificial Intelligence/Machine Learning, and Hybrid cloud native solution. The convergence of these technological and business model transformations is creating a whole new possibilities for our customers. The challenges in this new world cannot be solved with traditional processes and redundant practices, instead requires skilled partners who can provide solutions. Tech Mahindra is the world's largest independent network services provider with a proven track record in delivering best-in-class services.
Enabling Network Transformation
Continuous Improvement
Customer Experience
40% Improvement
TTM for 5G Services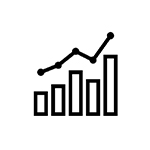 30% Improvement
Network Performance
40% Reduction
OPEX & Energy Spend
Additional Revenue
Streams - Network / PaaS
Key Offerings
CORE
Automation & orchestration
Cloud and transport evolution
Onboarding of network functions
ACCESS
4G/5G RAN & ORAN Services via Smart Analytics
Automated Drones
Accelerate technology adoption
OSS
Converged OSS Solutions for Unified Operations
Autonomous Operations

Intelligent Operations
Integrated network services and security operations
Artificial Intelligence
ML (Machine Learning) based Energy Management Solution
Enterprise
Consumption based modular Network as a Service
Scalable, Software Controlled Networks
Private LTE/5G tailored to industry verticals
Additional Offerings
5G Lab as a service
Build labs to visualize ideas and design solutions for customers of the future
netOps.ai
Continuous Automation and Orchestration Platform for Telco Networks
AINof.NXT
Automation Operations
RESOURCES
Brochure
E-Book
Whitepapers
Webinars
Explore our Builders Programs
Through focused collaborations, Intel Builders members accelerate optimized solutions to market and deliver tools and documentation to speed solution deployments.
Learn how solution providers are using the Intel® AI portfolio to help customers extract deeper insights from their data.
Learn how a robust ecosystem of leading systems and software solutions partners are working together to drive the future of data center innovation.